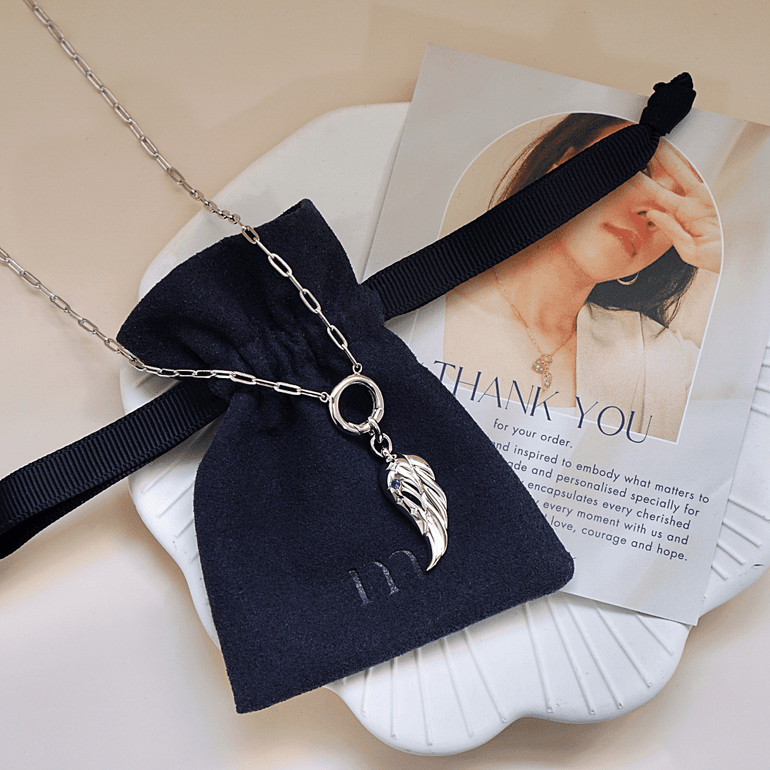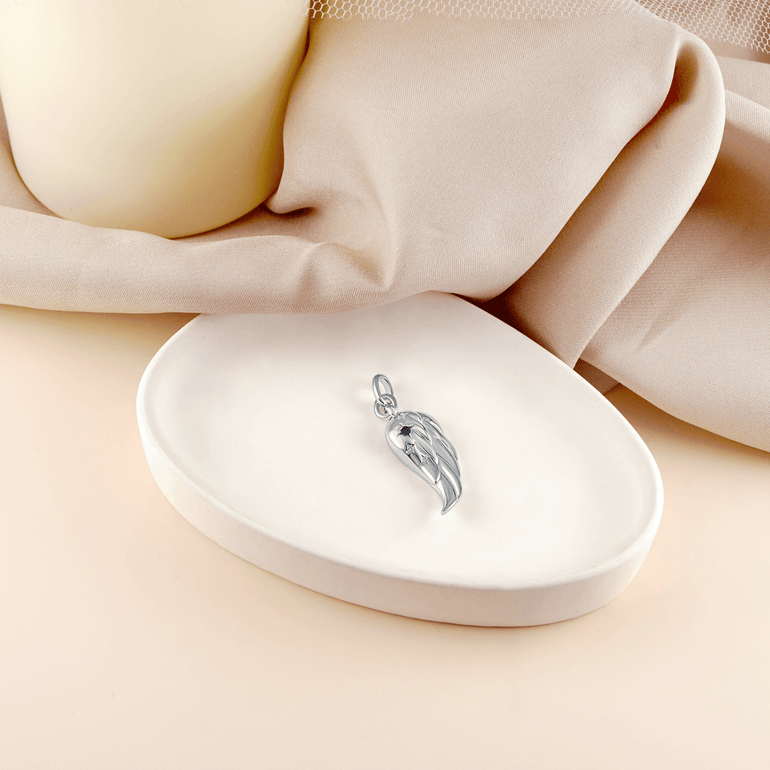 Enjoy 25% off the purchase of a chain with every purchase of a charm/pendant.
View here for full collection of chains.

*Only applicable within a single order.

Description
Angel Wing - A Symbol Of Protection and Remembrance

The Angel Wing Necklace is a divine piece that embodies the profound meanings of protection and remembrance. Like the gentle embrace of angelic wings, it serves as a symbol of solace and love, guiding us through both life's challenges and treasured memories.

The intricately designed angel wings capture the ethereal beauty of celestial guardians, channelling a sense of grace and serenity, providing comfort and protection.

The Angel Wing Necklace holds a sacred significance as it offers solace to those seeking a tangible connection with loved ones who we have lost along the journey. A cherished keepsake, a heartfelt tribute that keeps precious memories close to the heart.

Wear the Angel Wing Necklace as a constant source of reassurance and strength. It reminds you that you are never alone, that a guiding presence watches over you even on tough days, and that the memories of your loved ones endure forever in your heart.


Measurements: 
✧ Pendant: 27mm

Materials
Made with 925 sterling silver.
Each piece is plated in 2-micron 18K Champagne Gold or Rhodium plated, with additional protective e-coating for enhanced durability.

Our jewellery are hypoallergenic and safe for sensitive skin.

Selective designs may contain cubic zirconia stones or gemstones.
Customisation Details
For detailed customisation and engraving information, please refer here
Order & Shipping
Packaging:
Complimentary gift box is provided for your order.
Each gift box can hold up to 3 pieces of jewels.
Purchase with Charms/Pendants only will be provided in a pouch without a gift box.

Additional gift boxes are available for purchase.

------

Your bespoke jewellery is made to order and takes time.

Estimated lead time:
✧ Local (SG) - up to 12 days
✧ International - up to 21 days.

Shipping Fee:
Local (SG): SGD 3.50
✦ Enjoy complimentary shipping for orders above SGD 90

International shipping fees vary from countries
*calculate at checkout
Jewellery Care & Warranty
Jewellery Care Tips
- Avoid contact with harsh chemical ie perfume, etc.
- Clean thoroughly to remove body oils and sweat
- Store in dry and cool place.
- Avoid wearing to sleep, shower or exercise to prevent accidental tugging of chain

For more jewellery care tips, check it out here.


Warranty
We offer a 90 days warranty from date of purchase. Warranty covers mainly manufacturing defects of material and workmanships.

Damages caused by rough handling, neglect and natural wear and tear are excluded in warranty.

For more info, refer here.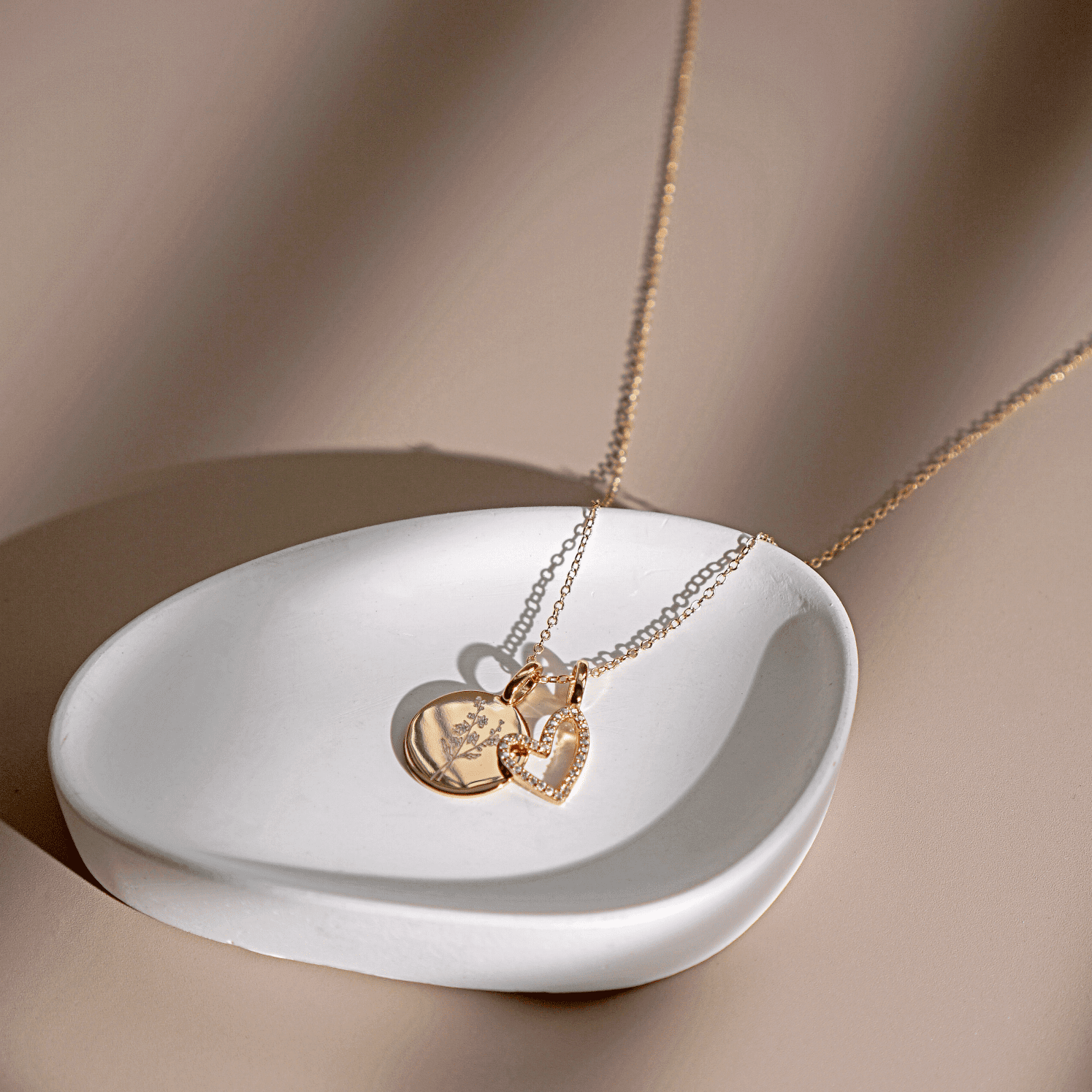 Our Materials
Made with 925 Sterling Silver; Elevate your sentimental jewellery with more intrinsic value.

Our jewellery is plated with minimally 2-micron 18K Champagne Gold or Rhodium Plating and a protective e-coating for enhanced durability.

We make jewellery that stands the test of time.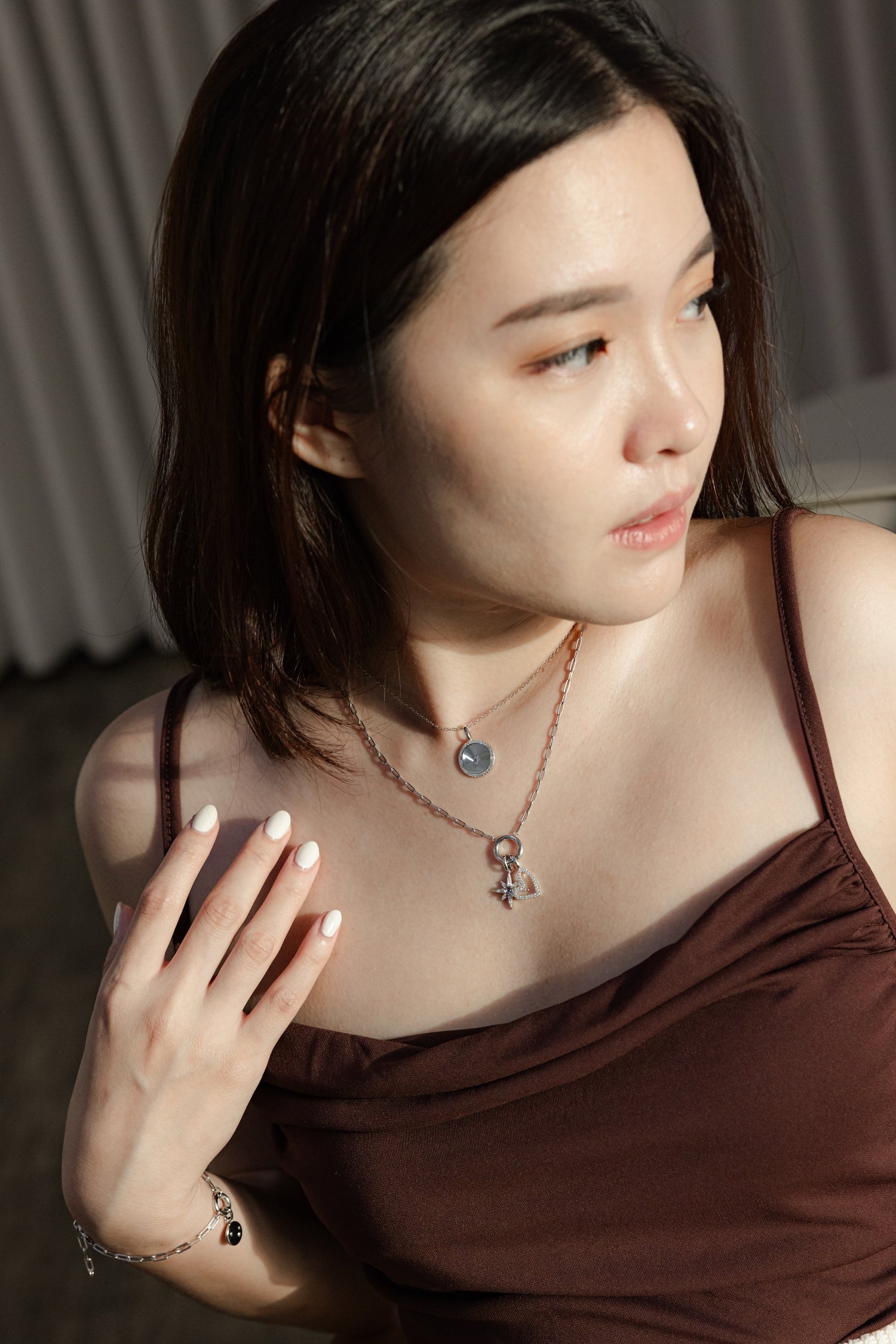 Our Designs
Our designs are crafted with passion and purpose, where quality designs and personalisation come together to illuminate your unique journey.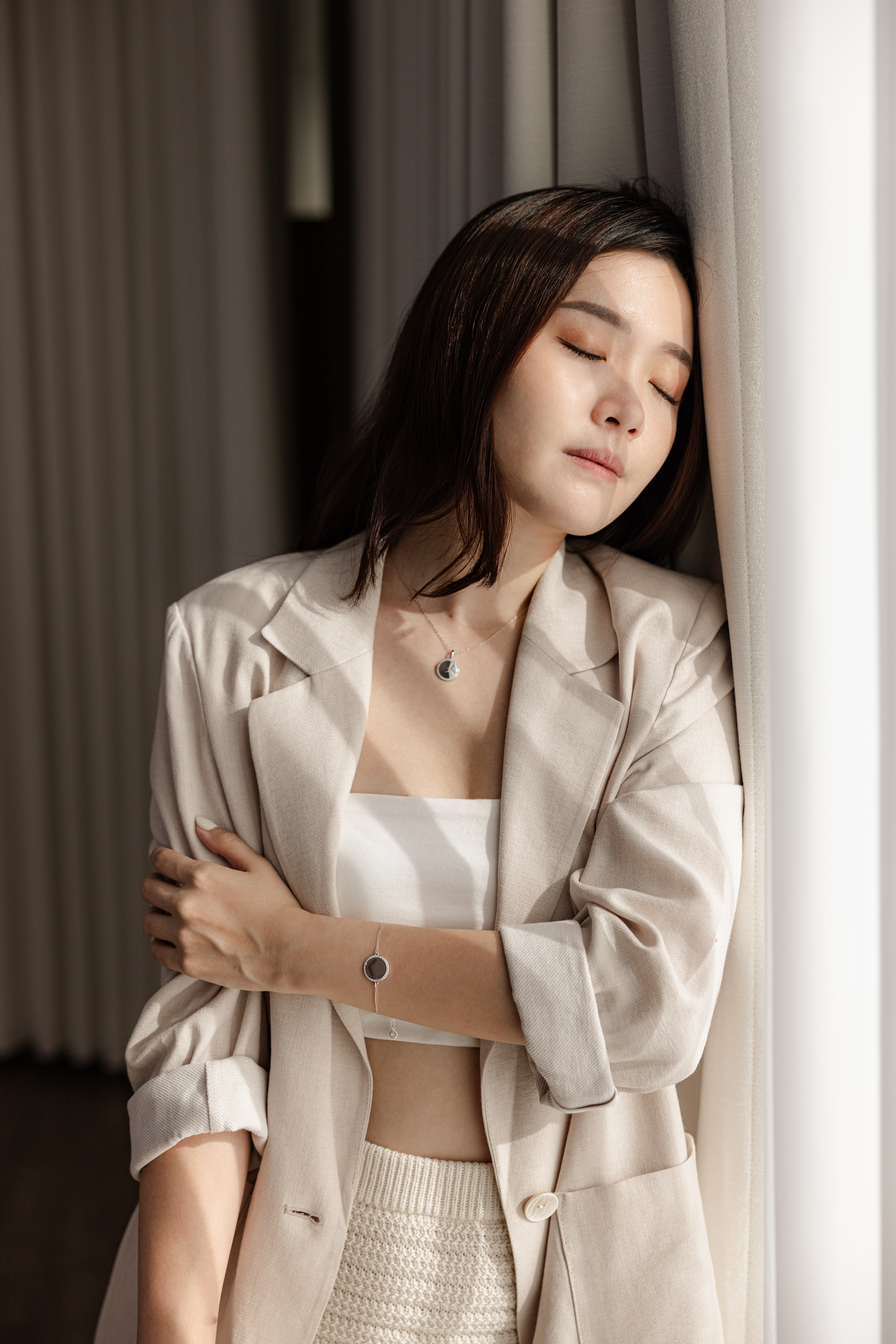 What We Do
We celebrate your individuality and the essence of self-love and empowerment through our exquisite collection of personalised jewellery.