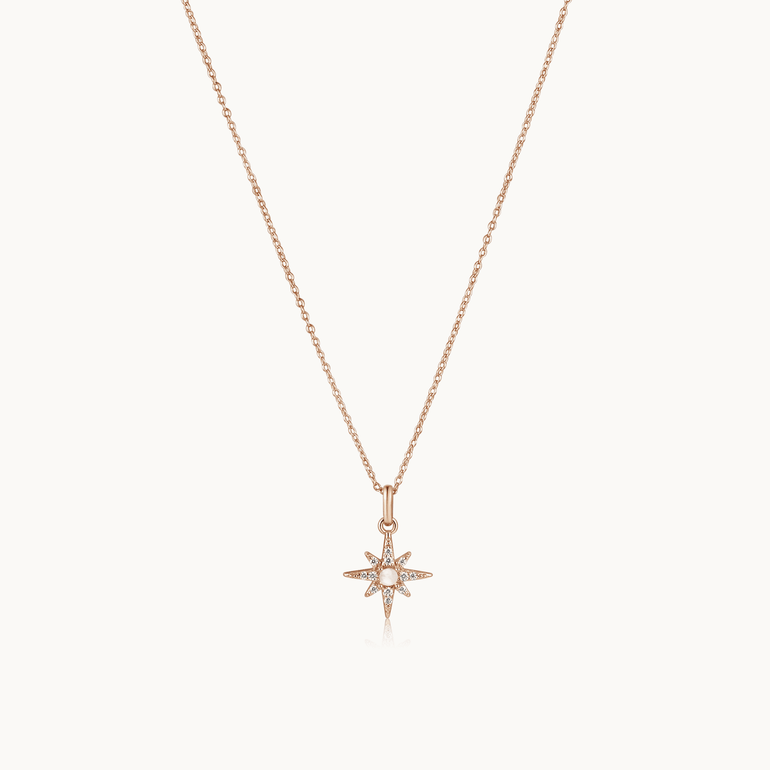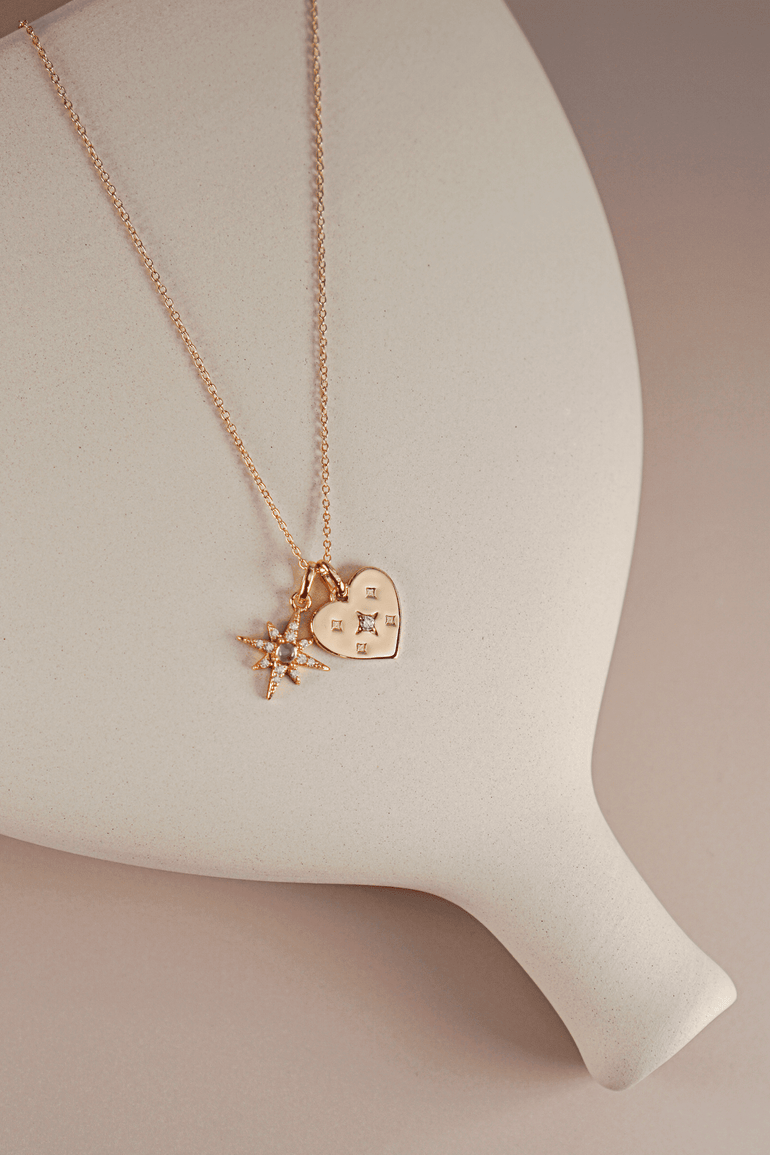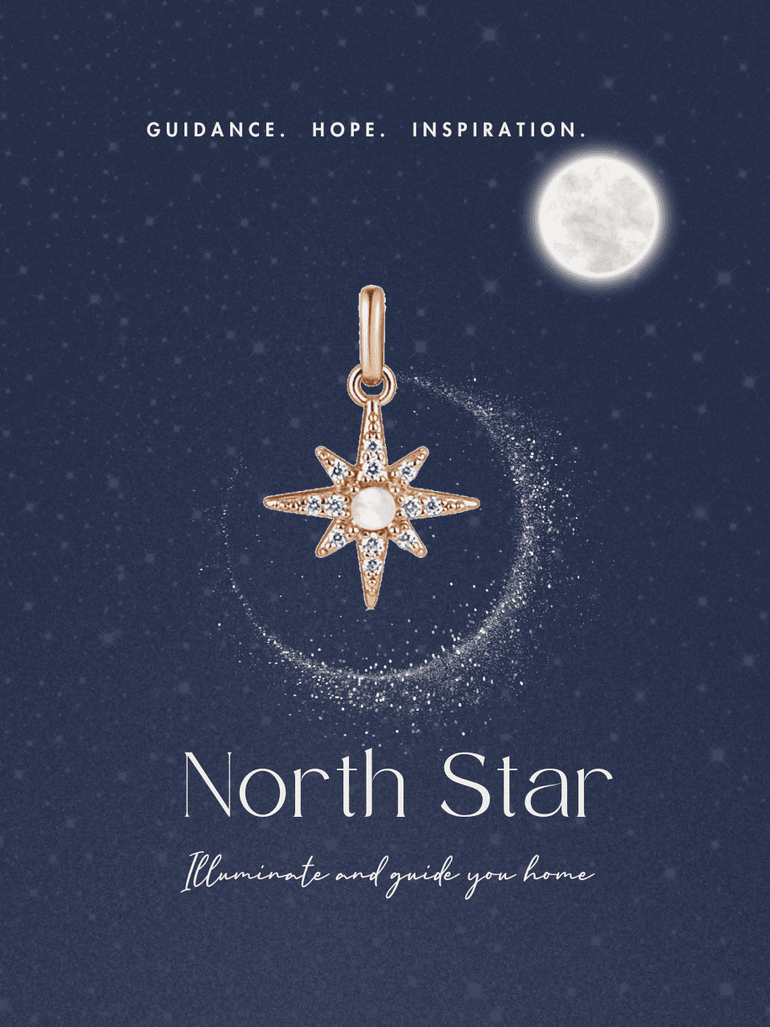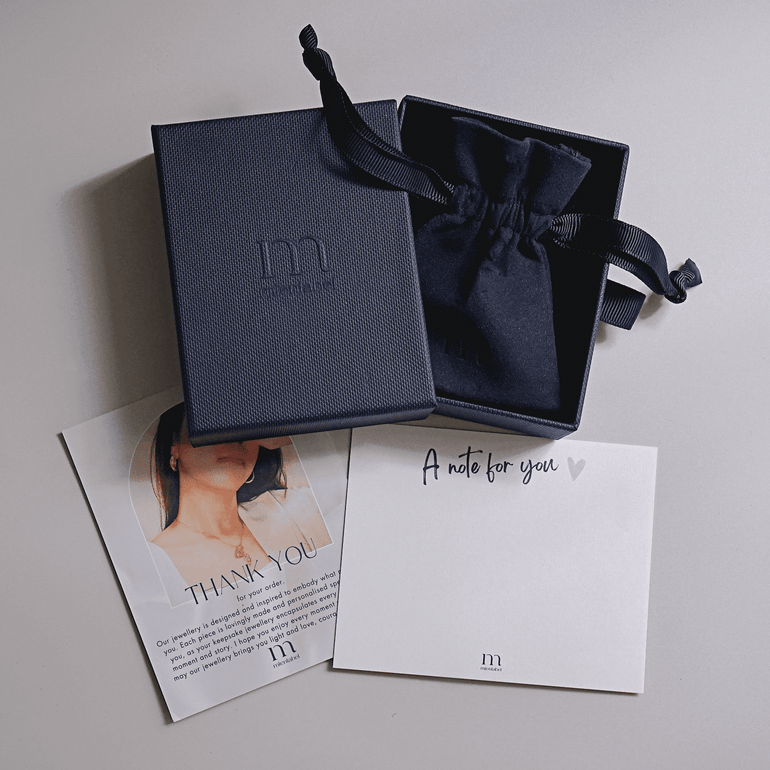 Description
North Star - A Symbol Of Hope, Inspiration and Guidance

The North Star Necklace encapsulates the essence of hope, inspiration, and divine guidance; a timeless symbol that has guided dreamers and seekers for generations.

Like a glimmering beacon in the night sky, the north star represents the light that shines amidst darkness, a source of hope that guides us through life's journey. It serves as a constant reminder that even in the darkest of times, we are always protected and guided as we seek the light.

Gift the North Star Necklace to a loved one, as a token of encouragement, reminding them that they are never alone in their pursuit of purpose and fulfilment, and your support and belief in their potential.

As you wear the North Star Necklace, you carry with you an emblem of hope and guidance, encouraging you to dream big, follow your aspirations, and embrace the journey of self-discovery.


Measurements: 
✧ Pendant: 15mm
✦ Chain length: up to 18 inches (adjustable via sliding bead)

Materials
Made with 925 sterling silver.
Each piece is plated in 2-micron 18K Champagne Gold or Rhodium plated, with additional protective e-coating for enhanced durability.

Our jewellery are hypoallergenic and safe for sensitive skin.

Selective designs may contain cubic zirconia stones or gemstones.
Customisation Details
For detailed customisation and engraving information, please refer here
Order & Shipping
Packaging:
Complimentary gift box is provided for your order.
Each gift box can hold up to 3 pieces of jewels.
Pendants only will be packed in a pouch without a gift box.

Additional gift boxes are available for purchase.

------

Your bespoke jewellery is made to order and takes time.

Estimated lead time:
✧ Local (SG) - up to 12 days
✧ International - up to 21 days.

Shipping Fee:
Local (SG): SGD 3.50
✦ Enjoy complimentary shipping for orders above SGD 90

International shipping fees vary from countries
*calculate at checkout
Jewellery Care & Warranty
Jewellery Care Tips
- Avoid contact with harsh chemical ie perfume, etc.
- Clean thoroughly to remove body oils and sweat
- Store in dry and cool place.
- Avoid wearing to sleep, shower or exercise to prevent accidental tugging of chain

For more jewellery care tips, check it out here.


Warranty
We offer a 90 days warranty from date of purchase. Warranty covers mainly manufacturing defects of material and workmanships.

Damages caused by rough handling, neglect and natural wear and tear are excluded in warranty.

For more info, refer here.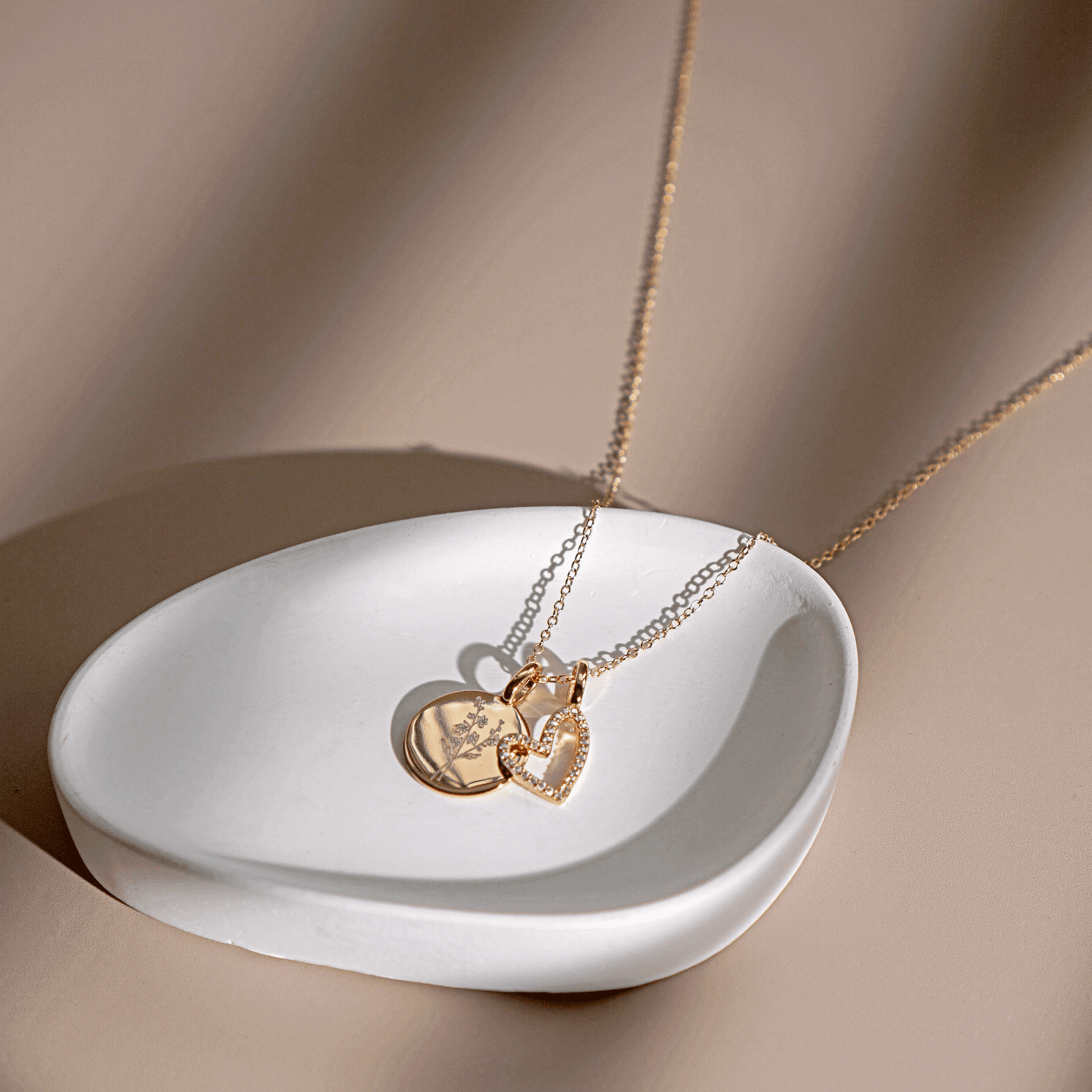 Our Materials
Made with 925 Sterling Silver; Elevate your sentimental jewellery with more intrinsic value.

Our jewellery is plated with minimally 2-micron 18K Champagne Gold or Rhodium Plating and a protective e-coating for enhanced durability.

We make jewellery that stands the test of time.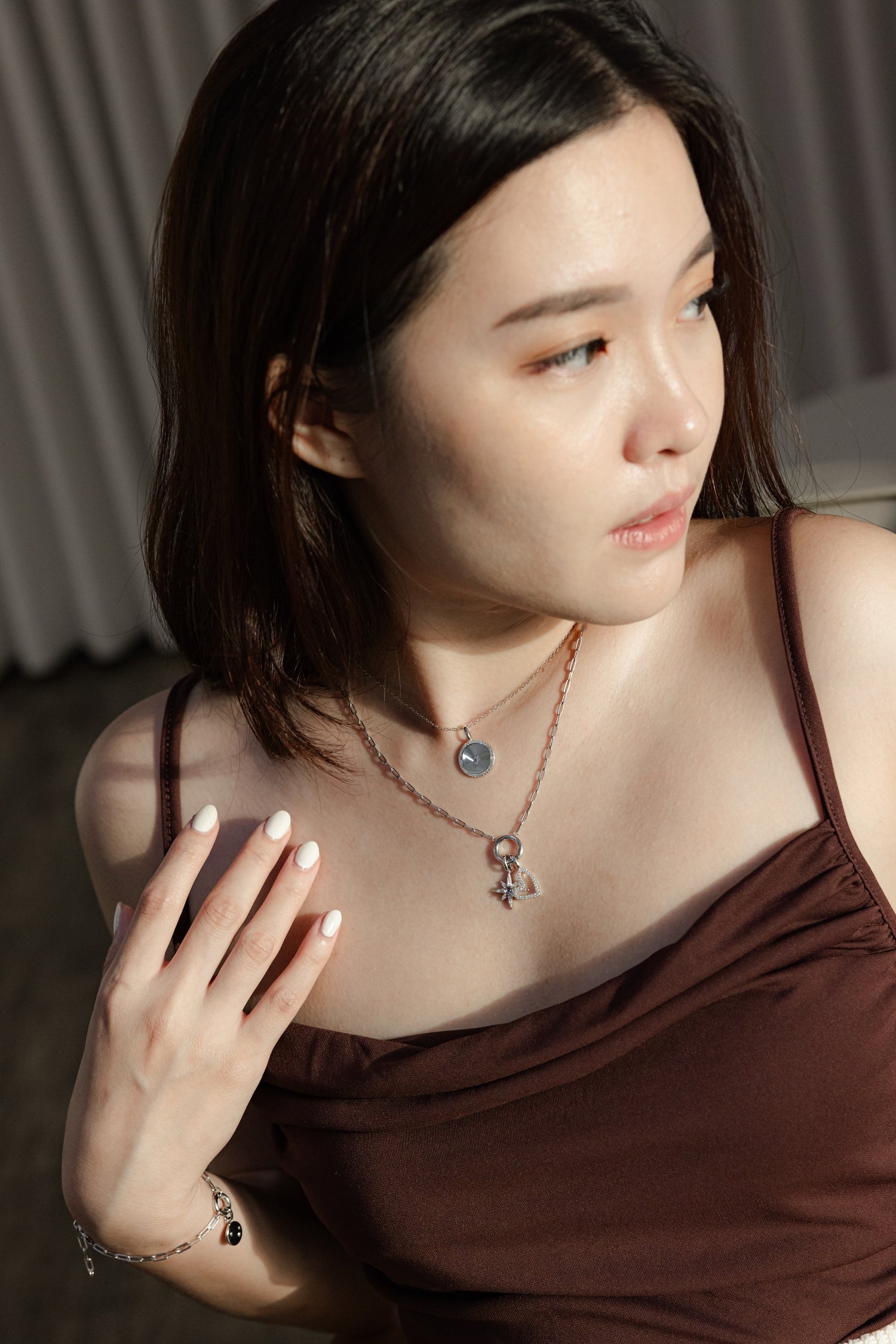 Our Designs
Our designs are crafted with passion and purpose, where quality designs and personalisation come together to illuminate your unique journey.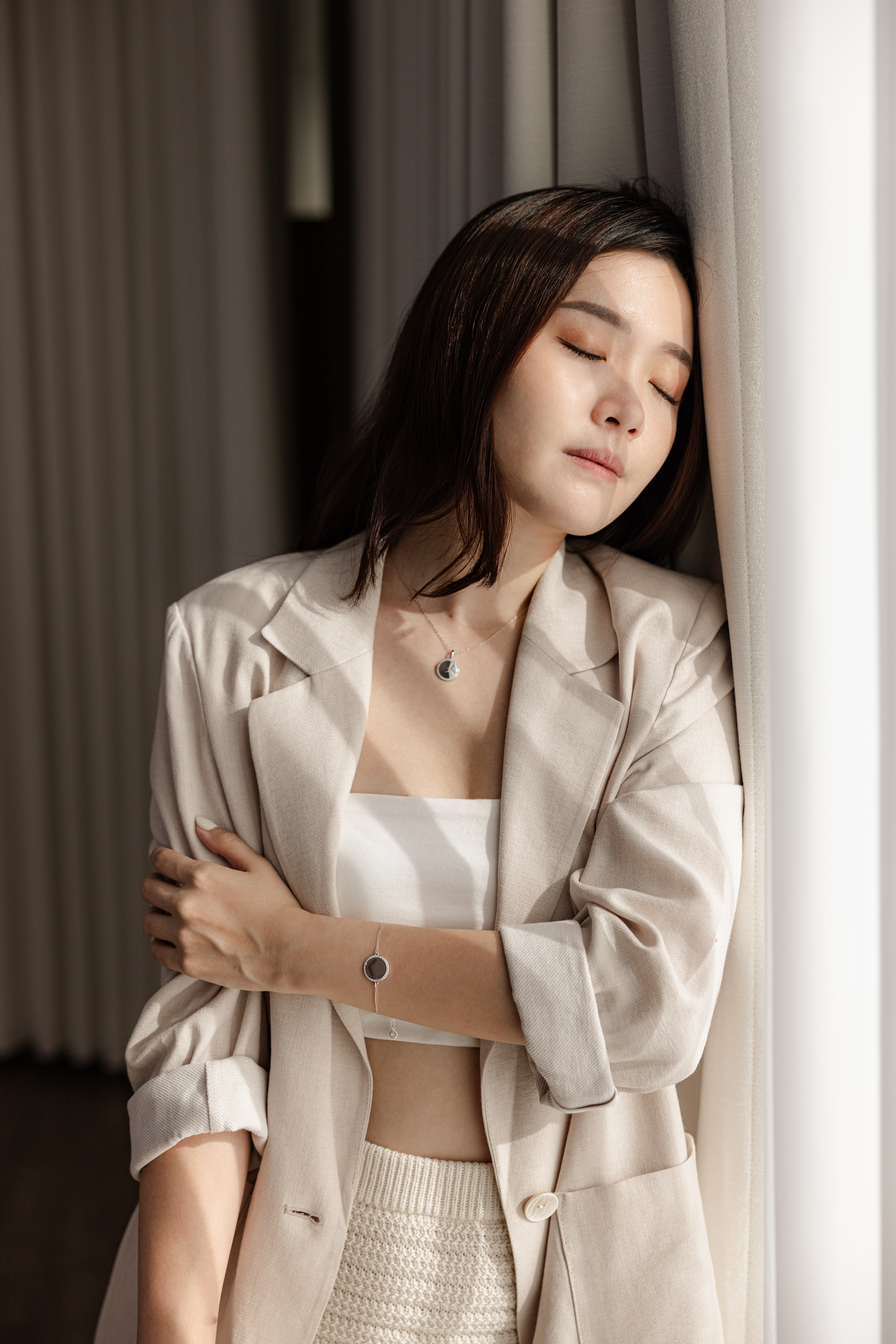 What We Do
We celebrate your individuality and the essence of self-love and empowerment through our exquisite collection of personalised jewellery.